You Can Learn to Play Cribbage Today!
This website will teach you everything you will need to know to learn how to play the card game Cribbage.
Cribbage, also known as Crib, is most often played with two players, however you can also play with three or four players.
The goal of the game is to score 121 points before your opponent. Points can be earned during the two stages of the game; the Play, and the Show.
For a complete run-through of the rules and gameplay, please use the link in the navigation menu.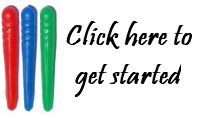 If you would like to play a game of Crib online against a computer, click here!