Rules and Play Order
A full round of Cribbage is played in three stages:
Stage 1
Evaluate your hand, discarding 2 cards to the Crib. Your opponent does the same.
Stage 2
Take turns counting. You and your opponent take turns laying down cards to accumulate points, ending when the played cards sum 31 without going over.
Stage 3
Show your hand. You and your opponent score your points based on your hand plus a cut card. One of you will have an additional hand (the Crib) to count towards your score.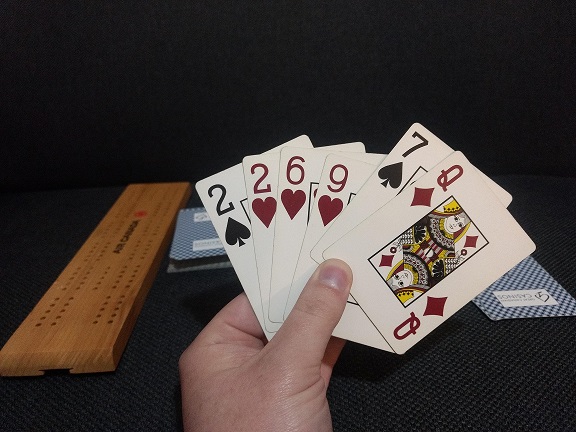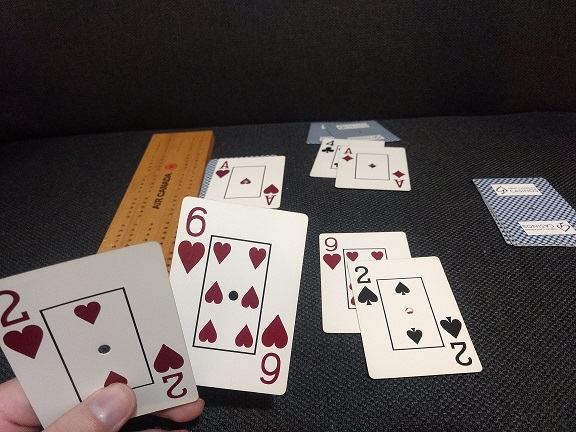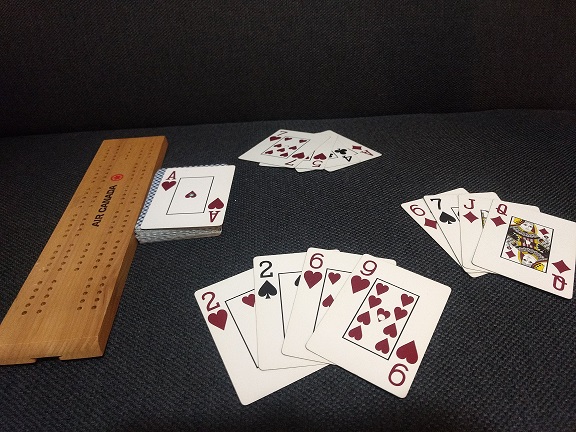 Beginning a Game
To begin a game with 2 players, each player cuts the deck. Whoever has the card with the lowest value gets the first Crib. Re-cut if you both cut the same card. Whoever gets the first crib also deals first.
Stage 1
The dealer deals six cards to each player. Both players review their hands. Based on how many points they can score, they keep their best four cards and discard two cards into the Crib. Then, the dealer's opponent cuts the deck, leaving the cut card shown on top.
Stage 2
Beginning with the dealer's opponent, players alternate laying out cards one at a time. The value of the cards is totalled as you play them. Players use this stage to gain points in a few ways. While playing out your cards, you will score points if you total 15 or 31 exactly in your counts, if pairs are played (or three-of-a-kind, or four-of-a-kind), or if there is a run of three or more cards. If it is a player's turn to place a card, but they cannot do so without totalling higher than 31, they pass. Once the other player also cannot play any more cards, the players start again from 0. This continues until all cards from both players' hands have been played.
Stage 3
Starting with the dealer's opponent, both players show their hands and count the points they have scored. The cut card from Stage 1 is also included when counting your points. After the dealer has scored their hand, they then reveal the four cards in the Crib. The dealer also gets any points scored from the Crib plus the cut card.
Finishing the Round
The dealer's opponent now collects all the cards and shuffles the deck. They are the dealer for the next round. Repeat the above instructions starting from Stage 1 to continue the game!